Cruelty and terror are  from the heart of the human being that sows such horror with brutality.
It is human beings who conspire against their conscience to terrorise an innocent child.
Humanity is, therefore, not soft and tender. It is strong like iron. It is as powerful and as full of potentially destructiveness , as well as constructive, energy as a forge or a furnace.
The human heart is not soft and tender but a consuming mouth of hades on earth like that of the very beast from hades.
The innocent flowers and buds are ruthlessly with cold remorselessness slaughtered.
How does anyone ever fight such hate?
---
---
Mayat kanak-kanak perempuan ditemui dengan tangan terikat tanpa seluar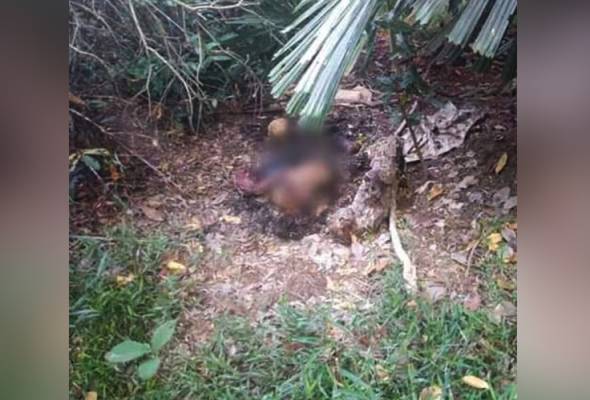 PEKAN: Misteri kehilangan seorang kanak-kanak perempuan berusia 11 tahun yang dilaporkan hilang sejak 11 hari lalu dari rumahnya di Kampung Tanjung Medang Hilir, Pekan terjawab berikutan penemuan satu mayat reput petang Sabtu. Lebih menyayat hati apabila mayat Siti Masyitah Ibrahim yang dipercayai dibunuh itu ditemui dalam keadaan tangan terikat tanpa seluar kira-kira pukul 4 petang oleh penduduk kampung, tiga kilometer dari rumahnya. Menurut sumber, kanak-kanak berkenaan dipercayai hilang pada 30 Januari lalu ketika pergi ke kedai runcit kira-kira pukul 5 petang sebelum tidak pulang ke rumah.
Katanya, ahli keluarga yang bimbang dengan keselamatan kanak-kanak itu kemudian membuat laporan polis di Balai Polis Pekan pada hari sama dan usaha mencarinya sekitar kampung ini dilakukan penduduk setiap hari. Sementara itu, Ketua Jabatan Siasatan Jenayah Pahang, Datuk Othman Nayan berkata, mayat kanak-kanak malang itu sudah dihantar ke Unit Forensik Hospital Tengku Ampuan Afzan (HTAA) di Kuantan untuk proses bedah siasat. "Kita akan menjalankan proses bedah siasat untuk mengetahui punca sebenar kematiannya. Siasatan akan diteruskan selepas keputusan bedah siasat," katanya.